Shots magazine have produced an excellent article about where creative is heading to entice the car buyer into the new car;
With the landscape changing for the automotive industry, how are car brands using creative technology to entice potential customers? Chris Christodoulou explains…
The automotive industry landscape is changing. Rather than a shiny new state-of-the-art car, we're much more likely to buy a second, third or even sixth-hand vehicle online.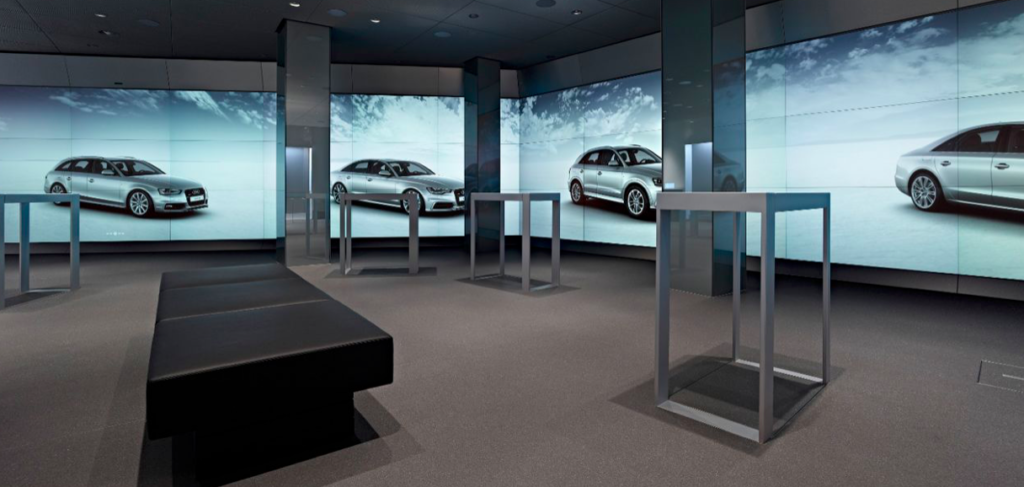 In fact, new car registrations were down 6.8% in 2018. The result? A sharp decline in dealership visits. That's why automotive brands have been amongst the most innovative in going beyond traditional advertising.

Brands are going a step further when it comes to personalising the retail experience… into richer, more engaging experiences built with real-time technology.
Over the last decade, automotive brands have been personalising online experiences using CGI. London's first all-digital showroom, Audi City, is perhaps the most high profile example. Visitors can research, build and interact with their 'dream car' via large screens, showing life-size cars in every conceivable design. This approach created greater dealership visits and increased that showroom's sales because the experience was so rich. You can read the rest of this excellent article here
We've been producing high end content for Audi, Toyota and GKN in both the immersive and CG space for many years. Contact us to find out more